The Jewel of the Carpathians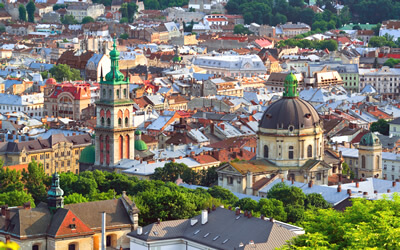 We offer stays in Lviv, the beautiful city of western Ukraine, authentic and modern. The architecture of the Old City, of Austro - Hungarian and Polish style with Italian Renaissance influences, is remarkable.
Lviv is a modern, hospitable city with many establishments corresponding to high Western standards. Also many beautiful mid - range places, accessible for all budgets.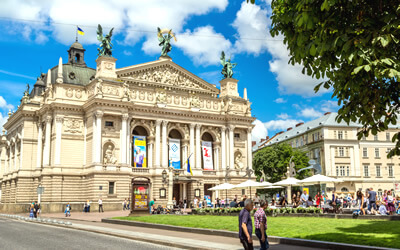 Lviv has an international airport.
You will appreciate the delicious and generous Ukrainian gastronomy offered in the many restaurants of the city.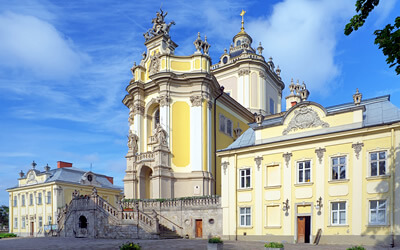 The city of Lviv was founded in the 13th century by Danylo I, King of Galicia - Volhynia belonging to the Romanovich dynasty. The name Lviv comes from the name of his son "Lev".
The beautiful city center is picturesque with many beautiful buildings and charming little streets. It includes the old Market Square and City Hall, as well as the Opera House and many churches. Including the Armenian Cathedral, the Dominican Cathedral, the Church of the Holy Apostles Peter and Paul, and the Saint George's Cathedral.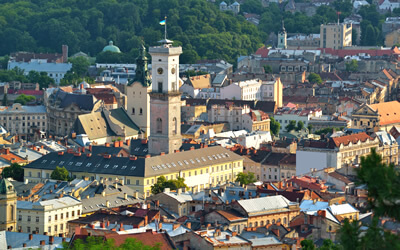 The people of Lviv will be happy to show you how beautiful and pleasant their city is.
Lviv is a city that changed its name according to the occupations. Thus she was called Lwów during the Polish presence then Lemberg under the Austrian occupation (from the 18th to the 20th century) and Lvov under the Soviets (after the Second World War). The historical influences of these occupations on the city have been numerous and make its great cultural richness. Geographically, Lviv is located near the Polish border.
Lviv has long been a major religious, cultural, research and educational center. The city also had great commercial importance and was very cosmopolitan.